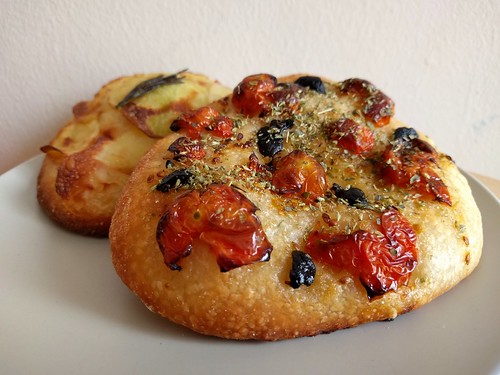 I've always had problems finding bread in Singapore that I liked, mainly because most local bread tends to be on the soft side. Nick Vina's Artisan Bakery was probably one of the few places that I would go to, but even then, it was nothing that exciting.
Since then I have discovered otveiL. The weird name is actually
lievito
(or
yeast
in Italian) spelled backwards. And that's what makes this guy's bread so good: a yeast that he brought back from Sicily to create a bread so delicious that I eat it even when I'm not even hungry.
The crust is crisp yet chewy, and most importantly, the bread is tasty, even when he doesn't top it with anything. At first, one had to coordinate a pickup point with him, but now he's distributing at Little Farms at Valley Point (491 River Valley Road #01-20, 6262-0619). Thumbs up.